For many years, the old hotel Aristi in downtown Cali housed a late-night to early-morning venue with electronic music called La Central. It was famous for being the place that you went once all the other bars else closed. The Aristi hotel was sold and the club closed before I never made it there, but luckily the guys behind La Central (who according to my intel also are the owners of one of my other favorite joints in town – Mikasa Bar), have decided to re-open the club in a new location and with the new name: Sonido Central.
Coming down the stairs the first thing you'll notice is how dark it is. The walls are black. The curtains that separate the different sections are made of dark, red velvet. The scarce lighting comes mostly from the red neon lamps, the pumping C behind the DJ, and a few spots around the bar. Service in the bar is fast and the cocktails were outstanding! Try the Sampler with Jägermeister, lime, simple syrup and ice.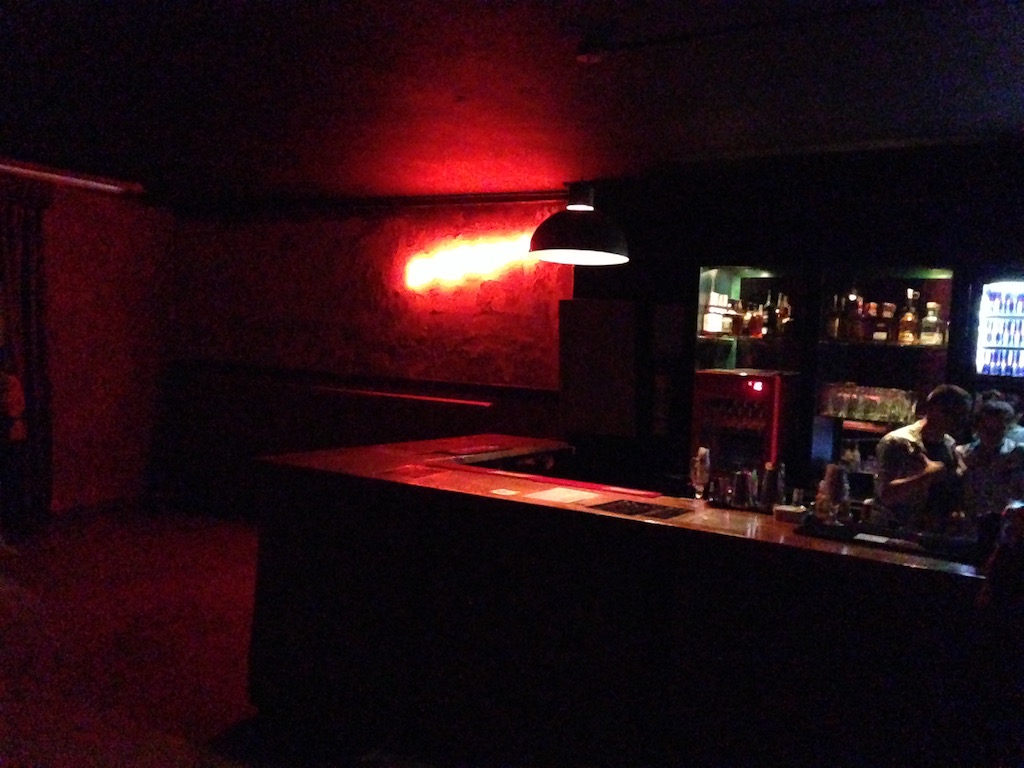 Most people hang out on the dance floor. The bass vibrates hard and beautiful. The DJs were rotated during the night, but deep house, dubstep, lounge, electronica were the dominating genres while we were there.
Check out their facebook page for events, the DJ of the night and promotions.
Sonido Central
Calle 12 # 3-60
Centro – Cali
Open Thursday, Friday, Saturday (and Sunday if Monday is a holiday) from 10 PM to 4 AM, but the party does not really get going before midnight.
The cover to get in is $30.000 pesos.
This is downtown Cali, between Plaza Caicedo and La Ermita church. It's a place full of hustle and bustle during the day, but at night, it can get a bit sketchy, and I'd highly recommend that you catch a cab to get there even though you're close by… That is unless you're coming from the Mala Maña salsa bar in which case it's fine to walk the two blocks.
No signs are up, so it's easy to miss the entrance that takes you down the stairs to the club. Look out for a black wall with a candy and cigarette vendor out front and you'll know that you've found the right place. Here's what it looks like…