If you need a break from the plantains and beans, I'd recommend that you check out Los Turcos right behind the Centenario shopping center in Cali.
The menu features a selection of specialties from the Middle East, including the Turkish, Arab and Persian kitchens. Falafel, hummus, caramelized onions, couscous, tahini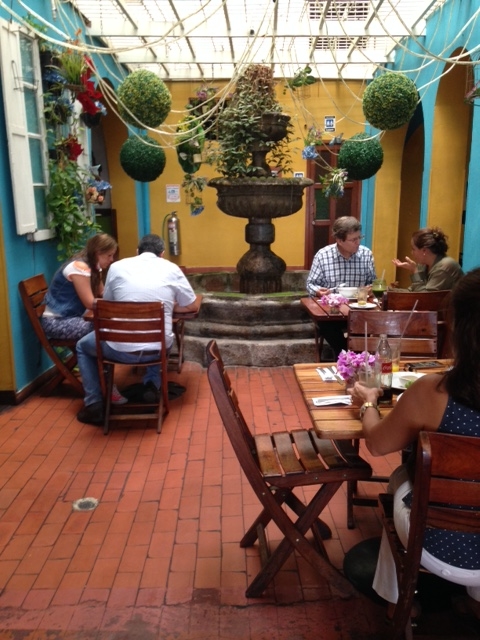 sauces, eggplant moussaka, etc.
Although less frequented by foreigners, this café has a 70-year history of being a favorite of locals, mayors, governors, artists, and intellectuals. Just recently, in 2013, the café got expelled from its long-time residence, due to the demolishing of the building which belonged to known druglord Víctor Patiño Fómeque.
The food isn't cheap and the service far from amazing, but the taste is undeniably good! Expect to pay $10-14.000 for starter and $25-35.000 for main courses.
Avenida 3N # 7N-26
Barrio Centenario, Cali
Open for lunch and dinner.
Tel. 667 3393 – reservations not needed.
As a side note, if you're looking for ingredients to do your own oriental cooking, I'd recommend that you check out the SuperA supermarket by the Cali river in Barrio Santa Teresita. It is owned by a Lebanese family and has a good selection of Asian and Middle Eastern products.
(pictured: Bandeja Árabe)