Like the rest of Colombia, Cali is growing and changing rapidly. Although it hasn't seen the same modernization as Medellin and Cartagena, Colombia's third largest city is maturing in its own way.
Increased safety, international exposure of the FARC peace treaty, a growing economy, and successful tourism campaigns have made Colombia a top destination for travelers, expats, and even Colombian expatriates deciding to return home. This doesn't even take into consideration the amazing cuisine, warm and friendly people, and natural beauty throughout the entirety of the country. Needless to say, the world's eye is on Colombia.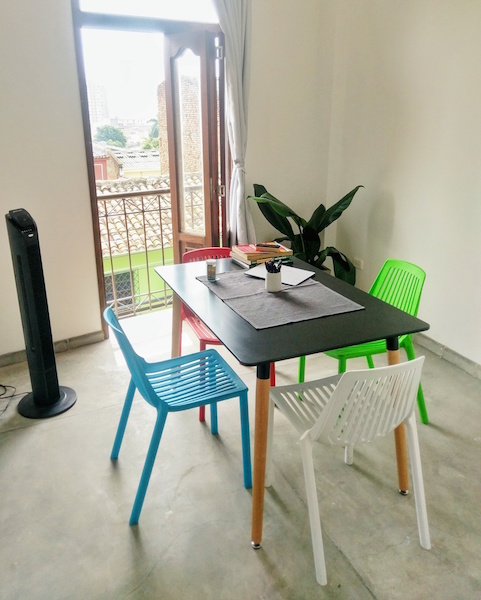 All this has created ample new business opportunity in Colombia. The influx of 'extranjeros' has meant a surge in new restaurants, bars, AirBnB entrepreneurs, and salsa schools. In addition, travelers are looking for places to study Spanish, and Lingua Viva has filled that gap in Cali.
Lingua Viva is a Spanish school that was started several years ago by a popular and experienced instructor named Dayron Wapache. Over the years, Dayron has gained a very popular reputation in Cali and beyond. Essentially every 'gringo' that passes through Cali with intentions of studying Spanish does so with Dayron. One of those students was David Mobley.
Originally from the US, David now calls Cali home. He has a corporate sales and marketing background, but decided to set off aboard a motorbike in 2013 to travel the world and track down a more intentional lifestyle. After meeting and studying with Dayron, he decided to partner and expand Lingua Viva.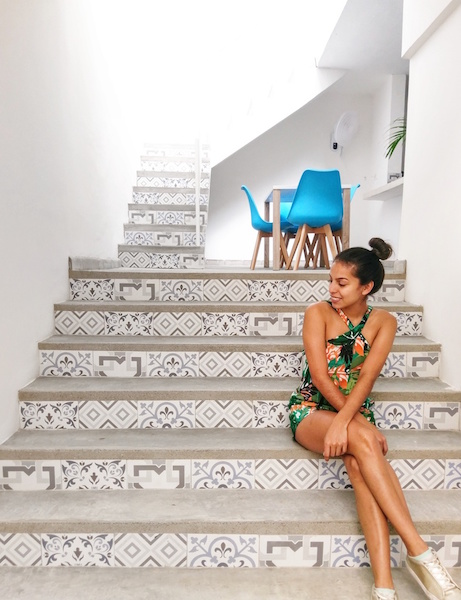 Lingua Viva offers affordable, effective, in-person and online Spanish classes. By offering both options, students can begin studies before arriving in Cali, and continue indefinitely after departure. They also organize and host language exchange eve
nts, Spanish-language movie viewings, networking functions, pub crawls, and various field trips in and around Cali.
Lingua Viva operates out of a beautifully renovated, three story house in San Antonio. There are two studios for rent, perfect for students looking for an immersion experience, or the convenience of staying on-site. Directly below the school is Cali's newest pub, pouring pints from a local brewery slightly north in Buga. Across the street is La Colina, the oldest bar in Cali with tons of character, charm, and history. Less than a block away is Parque San Antonio, and equidistant in the opposite direction is Peñon, a bustling neighborhood with bars, restaurants, and nightlife. Needless to say, Lingua Viva has selected a wonderful location for students studying Spanish in Cali.
According to David, the school currently has seven active instructors in both Guatemala and Colombia, with expansion plans already underway. Three teachers dedicated to online Spanish instruction, and four in Cali working with students in both group and one-on-one class settings. All teachers are bilingual, certified, hold an undergraduate degree at minimum, and have many years of experience. Pricing is competitive and affordable for both online and physical Spanish classes in Cali.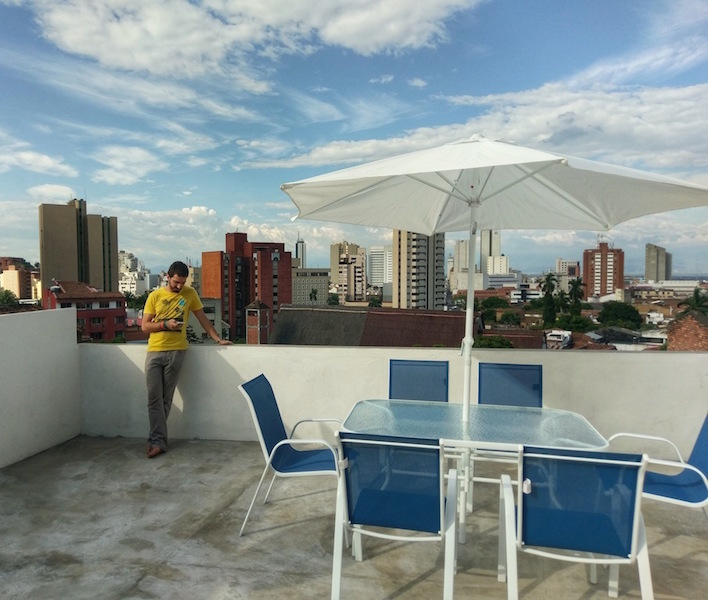 Another benefit of studying with Lingua Viva is to take advantage of the hospitality and wealth of local knowledge. Lingua Viva has the reputation of being more than just a school. As true Caleños, the Lingua Viva staff have also become guides, showing students the beauty of colorful Cali, the salsa capital of the world. They introduce students to locals, the best nightlife, Colombian cuisine, nearby hikes, and connect clients with local volunteer opportunities.
For more information about studying Spanish online or in-person in Cali with Lingua Viva, check out their website where additional details, contact information, pricing, and teacher bios can be found as well.
Lingua Viva – Calle 1 Oeste #4B-46 – San Antonio – Cali – (+57) 323-587-1623 – info@eslinguaviva.com.