Part art gallery, part French bistro – La Petite Tartine is a probably one of the coolest new additions to the Cali restaurant scene. Two Caleña sisters of French heritage run this operation. The decor is colorful.  The walls make up an exposition of artwork made by local artists, all of which are for sale. But the real reason to go is the food. Especially if you had enough of Colombian restaurants serving up to 5 carbohydrates on one plate (arepa, rice, potato, maduro, yuca, etc.).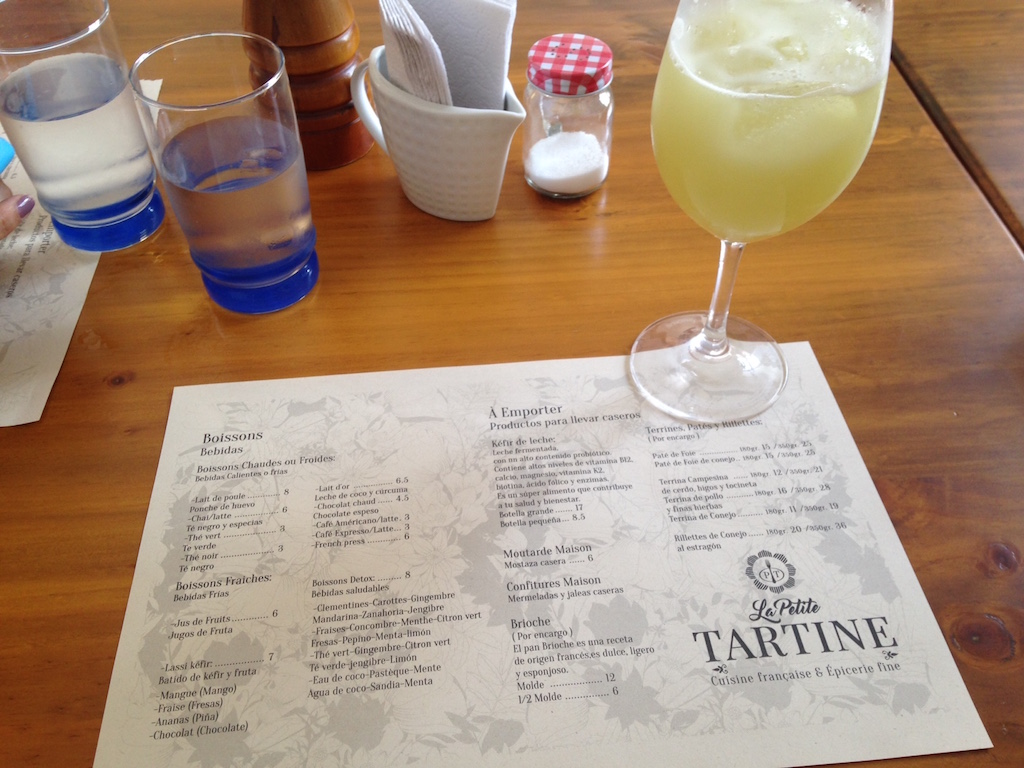 At La Petite Tartine, where they menu changes frequently, you'll get a delicious, freshly prepared 3-course lunch menu with a lemonade for $13.000 pesos. Not only is it dirt cheap for the quality that you receive, but I'd go as far as saying that this is probably the best French meal that you can find in Cali.
As an example, yesterday's menu consisted of homebaked, toasted bread with fresh, homemade cheese, salad, nuts and red berries. The main course was sliced roast in a delicious sauce, fried cubicle taters, and a salad. The dessert, a lemon cheesecake, and the drink a green tea lemonade.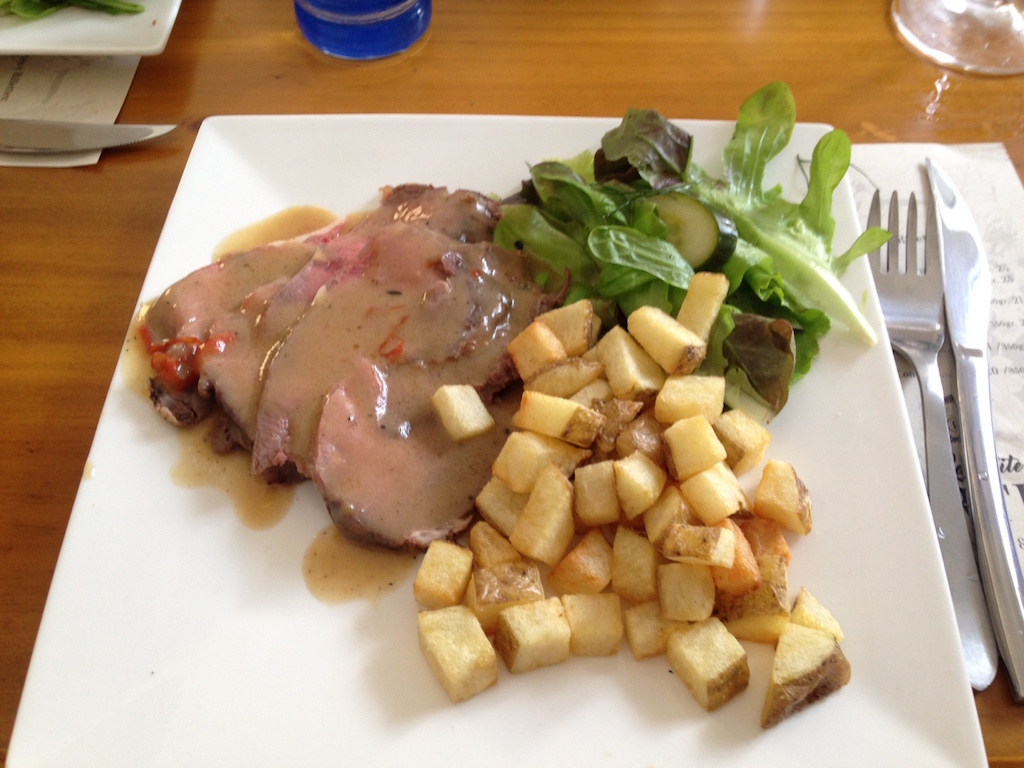 I have yet to try ordering off the regular menu, which includes kefir lassis, amazing juices, patés of chicken, pork, and rabbit, salads, homemade mustard, french onion soups, salads, etc. It all looks yummi!
It's not fancy by any measure. It's informal and relaxed… a place where you feel good when walking in and also when leaving.
Tucked into a quiet street in San Antonio, it's easy to miss. But do you self a favor to stop by.
Check out their facebook for more pics.
La Petite Tartine
Calle 2 # 4-38 – Barrio San Antonio
Cali – Colombia
Open from Tuesdays – Thursday from Noon to 8:00 PM, Fridays from Noon to 10:30 PM and Saturdays only for lunch.
Tel. 892-1334 / 312-242-2557
No credit cards accepted.