When Patrick from The Cali Adventurer blog approached me to pen a few guest posts about the travel hot-spots in Colombia, naturally I was delighted. As co-founder of Amakuna, a luxury travel company which specialises in creating tailor-made holidays in Colombia, there's nothing I like doing more than sharing my top tips for travelling around this magical country. The team at Amakuna has travelled the length and breadth of the country. We know every boutique hotel bolt-hole, the best lobster shacks, the most picture-postcard perfect coffee fincas and the liveliest salsa bars. Dying for an innovative cocktail in Cartagena? Easy, El Baron is the place for you. Ask for Noah, he won't disappoint. Gasping for a wonderfully creamy, velvety cappuccino? Simply head to Azahar Coffee in Bogota. Single origin heaven awaits. But before I give away all the secrets (and there are many) of this little-discovered country, it's worth reflecting first on a bit of Colombia's history and what makes it now such an attractive tourist destination.
It is almost eleven years ago exactly since I stepped off the plane in Cartagena, arriving from Panama City. Looking at a map, you wonder why you can't simply drive it. It looks like it would make a wonderful road-trip, hugging the Caribbean coast the whole way, the type of trip perfect for an old Land Rover Discovery. Unfortunately, that stretch of land known as the Darien Gap is one of the least accessible by vehicle in the world, not to mention pretty dangerous at the time, and not somewhere for a foreign traveller to venture forth into by himself. Yet as I walked into the old walled town, I realised there was plenty of magical adventure to be had just here.
I was in Colombia as part of a six month South American backpacking trip, as I found myself with six months spare between jobs. South America had always fascinated me, so off I set. Meandering my way south from Mexico to Panama, Central America did not disappoint. But it was in Colombia that I could immediately feel my heart start to beat that little bit faster. Little did I know, though, that it would eventually steal my heart completely.
Cartagena, the little colonial jewel on the Caribbean, has quite rightly been immortalised by Colombia's most famous son, Gabriel Garcia Marquez. Walk in through the clock-tower gate and it's like walking back in time. The houses and churches are painted in every pastel shade; the tree-lined cobbled squares with their statues of Simon Bolivar, El Libertador, throb with fruit sellers, old men playing chess, musicians and young lovers. The facades of the crumbling, colonial mansions with their studded wooden doors hide intertwining family histories going back centuries.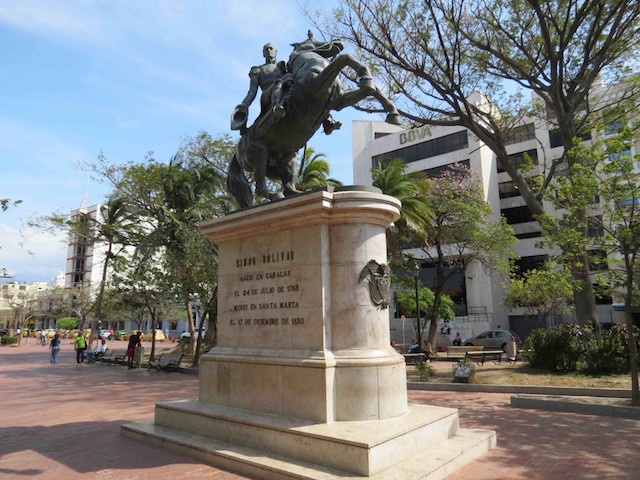 Every home has an immaculate balcony from which bougainvillea hang down to the street below, the scent of flowers filling the air. Simply walking around the old town, you find your mind drifting away, carefree and relaxed and it's easy to forget there's a modern world out there. The mix of colours, the heat, the smiling faces and the gentle music in the background all conspire to take you back to the days when Sir Francis Drake laid siege to the city, desperate to capture this little gem for the English.
When I look back on these past eleven years, the last four of which I have lived and worked here, more than anything it makes me proud to see how much Colombia has advanced in such a short time. It was really only 20 years ago that the world considered the country a failed state, ravaged not only by a decades long internal conflict with left-wing guerrillas but also terrorised by the ruthless tactics of the world's most infamous drug baron.
It was a no-go country for tourists and the citizens themselves rarely ventured out after dark. When ex-president Alvaro Uribe swept to power in 2002 with a mandate to improve the security situation, it literally kicked off the start of a golden age. For the first time in living memory, Colombians could start looking forward to the future with optimism. There is a palpable energy in the air, the energy that comes from the freedom of being able to pursue one's dreams – something which we have taken for granted for centuries in Europe and America and so we have become blasé, but which in Colombia is a very recent phenomenon. There's a dynamism here which is translating into very tangible economic results and improving the quality of life for millions of Colombians. Colombia's economy is currently the fastest growing in South America with the lowest inflation.
Medellin, the city that I happily call home, is a model example of how inclusive social policies can radically change a city for the better in a relatively short time frame. The ex-mayor who pioneered many of these policies has won multiple international awards. By investing in education parks in the poorest neighbourhoods, creating integrated transport links to connect those poor barrios with the mainstream of the city and building sports and recreational facilities amongst other initiatives, literally hundreds of thousands of people have been brought into the workforce and can lead a dignified life with a steady job for the first time in their lives.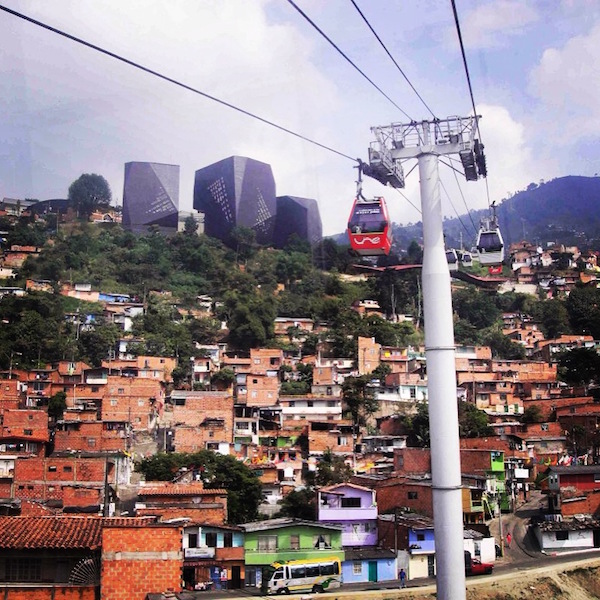 When visitors come to Medellin they are impacted not just by its outstandingly beautiful natural setting but by how modern, efficient and vibrant the city feels. Most recently it has embarked on an incredibly ambitious plan to re-invigorate the banks of its river and create open public spaces and parks, by burying the highway that runs alongside the river currently. These bold, brave moves are exactly why Medellin and Colombia are leading lights around the world for inclusive, social, urban-regeneration policies. So it's no wonder to those of us who live here that Medellin was voted the most innovative city in the world in 2012, beating New York and Tel Aviv.
Now when I see how the number of articles in the travel press lauding Colombia as one of the hottest travel destinations has exploded recently, it's not a sensation of "I told you so" that I feel but a happiness and pride that the world is finally beginning to give Colombia the credit it deserves. Bring your family on holiday to Colombia? Why not! It makes me smile that these days, whenever I'm back in Europe, I no longer get the incredulous looks from people when I tell them that I live in Colombia. Instead, I'm fielding questions such as, "Is Cartagena really as magical as they say?" and "Did you bring back any coffee with you for me to try?"
Looking back, this rapid improvement in the country's image was inevitable, as Colombia has always had the potential to be a world-class tourist destination. Its history is incredibly rich and the country has a strong cultural heritage. Despite the pain and conflict the country has suffered from, it has still managed to produce legendary names on a global stage – the aforementioned Nobel-prize winning author Gabriel Garcia Marquez invented a new genre of writing; Fernando Botero made the rounded, sensuous shapes of humans, dogs, horses, birds and other animals into an art form and his work can be seen open to all the public from London to Barcelona to Singapore; Shakira is a global musical superstar; Colombian players grace the starting line-ups of the world's top football teams.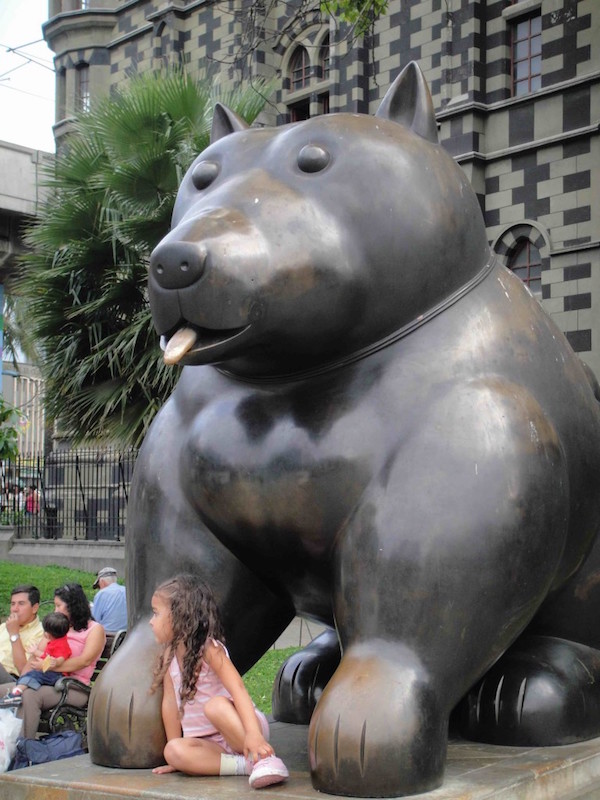 Colombia has moved on and put behind it the troubles that have blighted its recent history. It's now time that the rest of the world did so as well, as there has never been a better time to come and discover all the charms of this fascinating country.
This article was written by Marc Beale, co-founder of Amakuna, a boutique traveling company specialising in tailor-made holidays in Colombia.